Learn more from the homeowner resources we've assembled. We believe in providing our clients with the best quality property inspection—and that means earning and maintaining certifications that are available for each of our services. The following are most of our current certifications and member organizations we belong to. If you have a question about any of these, you may click on the list below. or contact us. We're happy to answer any of your questions.

Certified Master Inspector
House Detective owner Kevin Bush is a Certified Master Inspector (CMI). CMI is a professional designation available to all qualifying inspectors who wish to become Board-Certified by the Master Inspector Certification Board.In order to become certified, home inspectors mu be experienced, established, professional, educated, vetted and the best at what they do. Learn more about CMI.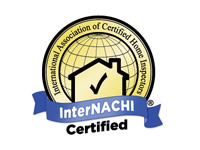 International Association of Certified Home Inspectors (InterNACHI)
The International Association of Certified Home Inspectors is the world's largest organization of residential and commercial property inspectors. InterNACHI members follow a comprehensive Standards of Practice and are bound by a strict Code of Ethics. Check our InterNACHI certification.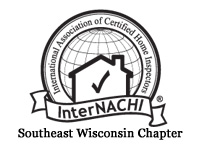 Southeast Wisconsin Chapter of the InterNACHI
House Detective is proud to be one of the 15 southeast Wisconsin area home inspectors in this local chapter of the International Association of Certified Home Inspectors. Visit the chapter's website here.
InterNACHI Home Buy Back Program
House Detective participates in the 90-day guarantee home buy back program through InterNACHI. What that means is if we miss anything, we'll buy your home back. Learn more about the fine print of the program here. You may also watch an InterNACHI video about the program.

American Society of Certified Home Inspectors
A member in good standing of ASHI the largest and most respected professional association for home inspectors in North America – home inspectors with the common goal of building consumer awareness and enhancing the professionalism. Check our ASHI certification.
FHA 203k Certified Consultant
House Detective has, through the United States Department of House and Urban Development, received certification as a consultant for those applying for an FHA 203k rehabilitation mortgage. We are listed on the Wisconsin Certified Consultants list. (Just select Wisconsin in the state dropdown.)

Wisconsin Association of Home Inspectors
Established in 1995, the goal of W.A.H.I. is to improve the competency of home inspectors through training and professional interaction. Monthly education programs focus on home inspections as well as industry concerns.

American Home Inspectors Training
The leader in home inspection training since 1993. House Detective Property Inspection Services has received home inspection training and certification from AHIT.