A good home or property inspection is a thorough, in-depth visual examination of the property and building structure. It should only be performed by a trained and licensed professional, like the Certified Master Inspectors at House Detective.
A typical home inspection will take about 3 hours. When the inspection is complete, you receive a written property inspection report with photos that is easy to understand and provides details on:
How everything in the home works.
Any major defects related to health, safety or structure.
Recommendations for further review or repairs.
Overall maintenance and true condition of the home.
View a Sample Home & Property Inspection Report
The House Detective Home & Property Inspection Report is electronic and conforms to the State of Wisconsin statutes and standards of practice governing home inspection (Chapter 440). It also meets or exceeds the American Society of Home Inspectors® (ASHI) Standards of Practice.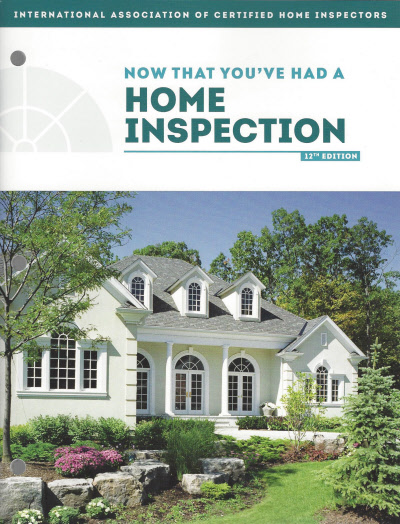 FREE Home Inspection Booklet
In addition to your home inspection report, courtesy of House Detective Home Inspections, you will also receive a free copy of the 12th edition of the National Association of Home Certified Home Inspectors (NACHI) excellent inspection reference book "Now that you've had a Home Inspection" (a $20 value).