House Detective Property Inspection Services of Wisconsin provides residential home inspection services in the greater Milwaukee area. House Detective owner and Certified Master Home Inspector, Kevin Bush, is a professional, full-time, full service licensed home inspector who has the expertise to conduct a complete house inspection. Whether you are buying or selling a residential home, you can count on House Detective to give you the information you need to make an informed decision. Learn more about House Detective.
Residential Home Inspection in the Greater Milwaukee Area
House Detective inspects Milwaukee single or multi-family residences, including houses, duplexes, apartments, condominiums, townhouses, and more, and is committed to comprehensive home inspections to provide both buyer and sellers with peace of mind. House Detective will provide residential home inspections for buyers as well as sellers in the pre-listing and pre-purchase stage.
Residential Property Inspection Services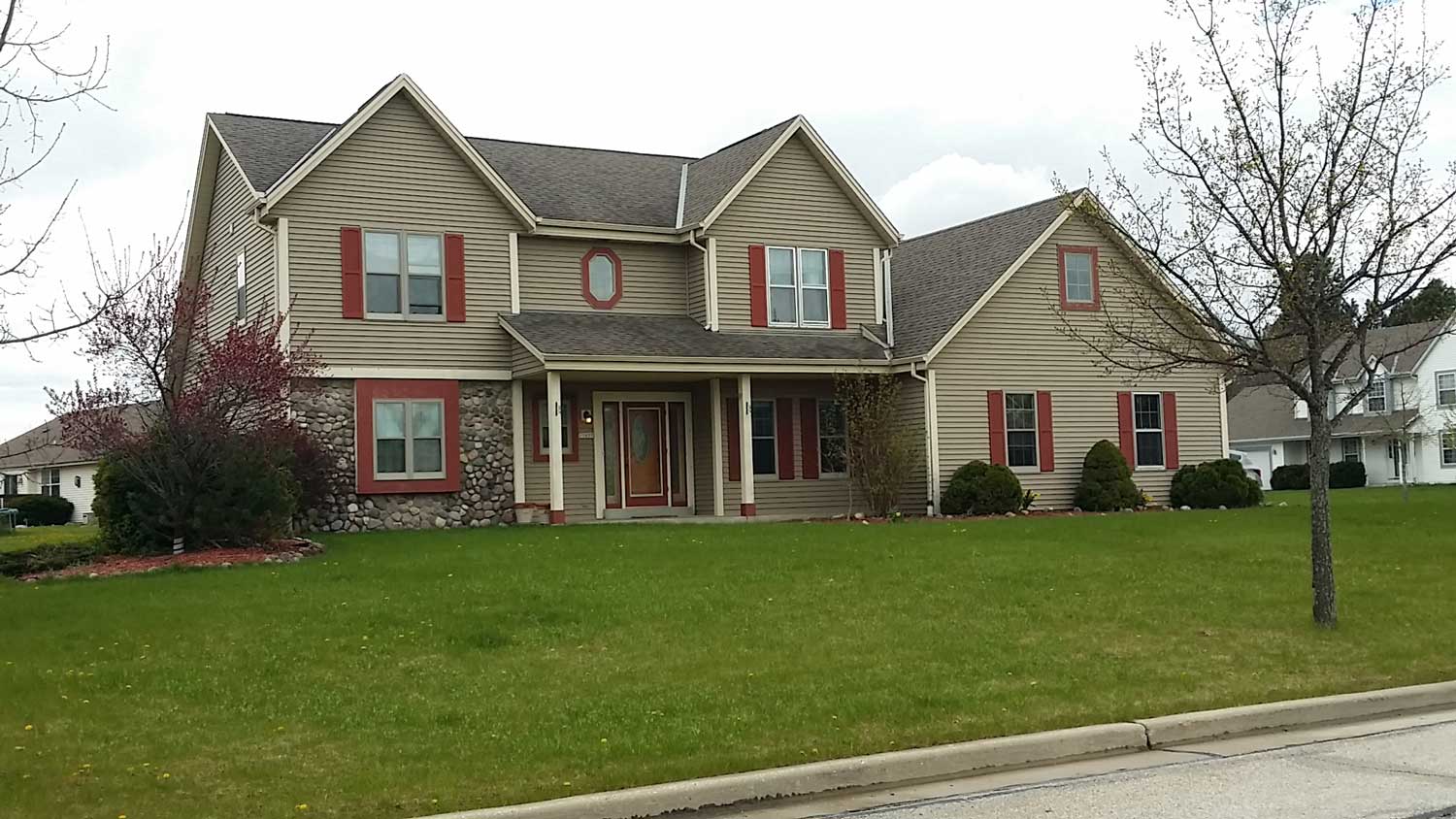 We are dedicated to detailed and accurate house inspection work and include a comprehensive set of services with your property inspection. Our thorough home inspections provide our clients the knowledge and security they need when buying or selling a residential home in Wisconsin.
Structural Inspection
Exterior Inspection
Interior Inspection
Roof Inspection
Electrical Inspection
Plumbing Inspection
Heating & Cooling Inspection
Property Inspection
For more detailed information on our Residential Home and Property Inspection Services continue reading.
Structural Residential Home Inspection
Our expert home inspectors will take inventory and check the condition of the joists, rafters, beams and other components holding the structure of your home together. We are highly trained and have a keen eye when it comes to clues indicating any structural issues or potential risks. House Detective certified home inspectors will go above and beyond to ensure your home inspection is as thorough as can be to help you make informed decisions on the property.
Exterior Residential Home Inspection

With a House Detective residential home inspection, our certified inspector will take inventory of the exterior of the home including: siding, decks, balconies, general landscape, doors, windows, driveways, garages, and any other substantial outdoor components. House Detective is certified by the American Home Inspectors Training Institute (AHIT), keeping up to date on all newer house technologies and important inspection practices. We are your trusted home inspection experts.
Interior Residential Home Inspection
Many hidden details can be missed by an untrained eye when it comes to the condition of the interior of your home. Our professional home inspectors are experienced and well-trained in interior residential home inspections—we will make certain the details are noted and reported. Interior home inspection includes the thorough evaluation of the ceiling, floor, walls, stairs, doors, and all substantial interior home structures or systems, as well as incorporates many other aspects of your complete comprehensive home inspection including plumbing, electrical, and more.
Residential Roof Inspection

The roof of your home is very important, and can prove to be one of the most costly things to repair or replace. The age and condition of the roofing material on a home are a common focus for home buyers and sellers, and for good reason. The House Detective home inspector will report on the roofing material used, the general condition, estimated age of your roofing material, and any other visible flaws or potential risks that could be hazardous or costly. Our home inspectors are experts in residential roof inspection and will also report on other structures related to your roof such as chimneys, skylights, vents, and gutters. House Detective Property Inspection Services is your certified and licensed home inspector, call today for more information.
Residential Electrical Inspection
Faulty electrical systems can be a high risk for fire and the safety of your family. During your residential electrical home inspection House Detective will evaluate your electrical systems, circuit wiring, voltage and possible flaws in your home's current system. Our home inspection experts are knowledgeable and experienced when it comes to home electrical systems, and we ensure thorough evaluation both inside and out, making sure you are aware of any and all potential risks of your electrical circumstances.
Residential Plumbing Inspection

During a comprehensive residential plumbing home inspection, our experts will evaluate the visible components of your home's plumbing system. Our certified home inspectors are very knowledgeable and will examine your home's visible pipes and plumbing structures along with the function, flow, and pressure to adequately asses your plumbing system and any highlight flaws or potential risks. As a member of the Wisconsin Association of Home Inspectors (WAHI), we stay up to date with all the latest when it comes to home plumbing systems.
Residential Home Heating Inspection
Your home's heating system is a vital component of your home—especially here in Wisconsin, where the winter can get pretty chilly. Your House Detective certified home inspector is experienced in the evaluation of both central and localized heating systems, and will thoroughly inventory every aspect of your home's heating system. We will also evaluate vent components when present and necessary such as your chimney, which coincides with your residential roof home inspection. We are your house inspection experts, ensuring only the best, most thorough home inspections in Southeastern Wisconsin.
Residential Home Cooling Inspection

Just like a home heating system, it's important to have a properly functioning home cooling system in Wisconsin. A proper residential cooling system home inspection evaluates your central air conditioning system's current conditions and any defects or potential risks. A House Detective certified home inspector will report on the unit itself as well as the system in general. We are your home inspection experts in southeast Wisconsin; give us a call for more information.
Residential Property Inspection
The House Detective residential property inspection includes the thorough evaluation of your home's wells and drinking water, underground storage tanks, septic tanks, and any other permanent and substantial structures on your property. We are certified by the American Home Inspectors Training Institute (AHIT) and licensed by the State of Wisconsin to provide you with only the most comprehensive, detailed house inspection services. For more information call your Milwaukee house inspection professionals at House Detective Property Inspection Services today.